How to install a wall oven. An efficient way to make more room for your cooking, baking, and roasting is by installing a wall oven in your kitchen.
These ovens are called this because they're designed to do just that – they're heavy-duty, often large appliances with many settings so you can quickly get dinner on the table.
If you've recently purchased a new oven, use this guide for advice on installing a wall oven in your kitchen.
How To Install A Wall Oven
We will discuss here steps on how we can install a wall oven.
Step 1: Measure the Cabinet Opening Space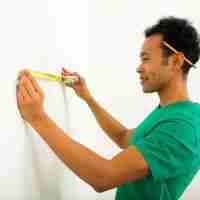 Measure your wall space before installing a stove to ensure it will fit. The breadth of a range is typically 24, 27, or 30 inches, but this might vary according to the manufacturer.
Check your installation instructions to ensure you've chosen the right model for your situation. If you need to cut a hole in your wall to install the range, leave about 1/4″ of clearance on each side.
Step 2: Switch Off the Electrical Supply
Turn off all power to the kitchen at the main panel before starting. To be sure, use a non-contact voltage detector.
Open the door and, if necessary, remove the old oven by removing the sheet metal screws. Before loosening the sheet metal screws or pulling out the drip pans from behind, put down a floor protector and place your old oven on it.
Step 3: Remove the Old and New Oven Doors
If replacing an older oven, you'll need to remove the old door first. After completing this process, remove the wood screws holding your new range in place.
Because double ovens are heavy and fragile, we recommend enlisting the assistance of a second person to guarantee that the stove is not damaged or dropped during the removal procedure.
Lift your new oven out of its box with both handles carefully in place and bring it over to where your old range was located before carefully taking it out and positioning both doors side by side on top of some protective covering like cardboard or a blanket.
Step 4: Locate Junction Box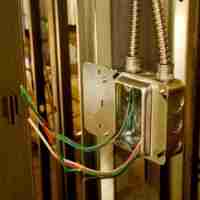 If you do not see a junction box, open the wall by cutting an opening to reach the electrical wiring.
If you are uncertain about installing this product, your owner's manual or installation guide should be helpful.
Step 5: Place Oven Feet
Carefully lift your oven and rest it on the backside on the cardboard sheets. Attach the feet onto the bottom with screws or bolts.
The height of your cutout depends on if you're installing a single or double oven. Measure and install accordingly based on specifications from your installation instructions.
Step 6: Connect the Electrical Components
Set the oven near where it will be installed and connect the wiring according to the installation instructions once the oven feet are in position.
Strip the wires and connect them using wire connectors in the appropriate colors – red, black, white, and green for the red, black, white, and green wires, and bare copper for the grounding wire.
Step 7: Finish the Installation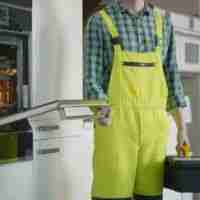 To install a propane oven at your home, you'll need to rely on the help of two or more people to lift it and install it inside.
Just make sure you don't hurt yourself, pay attention to the instructions for installing this appliance in your user manual, and follow the manual step-by-step.
FAQs
Is it possible for me to install a wall oven myself?
Although this may not be your primary type of work or something you're completely comfortable with, you might be able to perform this installation yourself by working alongside a couple of additional tools and with the help of another person.
Is it necessary to hire an electrician to install a wall oven?
Before tackling the installation yourself, determine whether you have any previous expertise installing electrical equipment and whether you are comfortable working with wires and other plumbing.
It is advisable to get a professional to install your oven for you if possible, as this can be a dangerous undertaking for an inexperienced person.
Conclusion
How to install a wall oven. If you're trying to figure out how to install a wall oven in your kitchen, the good news is that it's not too complicated.
With a bit of planning and a few tools, you can have your new oven installed in no time. This article will show you some steps you need to take to get it done right.
Related Guides